Welcome to All Things UAV, your home for drone reviews and comparisons. If you are looking to read reviews on high-quality camera drones, you've come to the right place. My goal is to provide you with the best and most comprehensive reviews for consumer drones, in an honest and unbiased way. In doing so, I hope I can make the job easier for you to decide which drone is right for you. I'm not providing reviews on professional expensive drones (over 2000 dollars) or cheap toy drones (under 100-ish dollars), but I do hope to give good reviews on drones in between that range.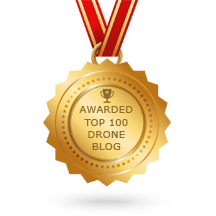 ​​
If you have any questions or comments, fill out the form below or email allthingsuav.com@gmail.com.
We'd love to hear about any tips, news, or random drone facts you have!